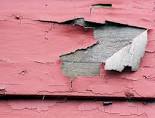 In a campaign that critics are calling one of the most brazen examples in recent years of corporations trying to saddle taxpayers with the bill for cleaning up pollution, three large paint companies are sponsoring a $2 billion statewide ballot measure to clean up lead paint contamination that courts have ruled is the manufacturers' responsibility.
In January, the companies invested $6 million to fund the measure, which they call the "Healthy Homes and Schools Act." If approved by voters in November, it would declare that lead paint, which was banned for consumer uses in 1978 and causes brain damage and other physical problems in children and pregnant women, is no longer a public nuisance under California law, and the companies are not liable for cleanup costs.
The proposed measure comes after the companies — Sherwin Williams, Conagra and NL Industries —  lost a landmark lawsuit in 2014 filed by Santa Clara, Alameda, San Mateo and other counties and cities over health risks associated with lead paint. An appeals court later found the companies liable for an estimated $700 million in clean-up costs because letters, memos, company newsletters and other evidence showed the manufacturers knew of the risks as far back as 1900 and created a "public nuisance" by selling lead paint without warning the public, and in some cases advertising it as healthy for children.
"It's an appalling abuse of the initiative system," said Santa Clara County Counsel James Williams. "They are trying to use the initiative to void a judgment in litigation that has been going on for 18 years to hold these manufacturers responsible for the toxic lead paint that they marketed and sold.
"They are trying to shift the cost by having taxpayers pay for a bond," he added. "It's a total shifting of responsibility for who is going to pay to clean up their mess."
The companies have until July 25 to collect the signatures of 365,880 registered California voters. That seems likely to happen. Last month, they reported to state officials that they already have at least 25 percent of the signatures needed.
If the measure passes, the state would be required to provide $2 billion in general obligation bonds to pay for grants that would be issued by the State Department of Housing and Community Development to homeowners, schools and senior centers to renovate and remediate "mold, asbestos, radon, water, pests, ventilation and lead hazards."
Money to pay off the bonds would come from the state general fund, totaling $110 million a year, or about $3.9 billion over 35 years for principal and interest, according to the state Legislative Analyst's Office.
The paint companies say the measure would help California clean up thousands of old buildings around the state, easing the housing shortage, and would end the risk of homeowners being potentially found liable for a public nuisance if they have old lead paint on their homes.
"The initiative is not a direct shift in costs," said Kendall Klingler, a spokeswoman for Fiona Hutton and Associates, a Los Angeles public relations firm the paint companies have hired. "It addresses a broader issue. California infrastructure is old. There is a lot of asbestos and mold. It's a comprehensive approach.
"The court ruling created bad public policy," she added. "To counter that, this initiative proposes a holistic solution to all the issues."
Lead is a serious health threat. Lead poisoning can cause irreversible brain damage and learning disabilities in children, premature births and miscarriage in pregnant mothers and high blood pressure and other problems in adults. More than half a million children in the U.S. have levels of lead in their blood high enough to need treatment, according to the Centers for Disease Control. 
Although leaded gasoline was banned in the 1970s and lead paint was banned in homes, toys and other uses in 1978, hundreds of thousands of homes around California built before 1978 still have lead paint. In older homes that are not well maintained, the paint can chip off, and be eaten by toddlers, who also chew on windowsills and absorb lead dust from crawling around on floors.
In 2014, the most recent year for which there are completed surveys, 9,300 children younger than 6 in California — or 1.68 percent of the 553,280 tested that year statewide — had levels of lead in their blood above 4.5 micrograms per deciliter, the level that the state considers needing treatment.
Lead poisoning levels are highest in low-income communities with older, more poorly maintained housing. In the greater Bay Area, Santa Cruz, San Mateo, San Benito and Alameda counties all had lead poisoning rates for children under 6 that is above the state average, with 2.46, 2.32, 2.29 and 2.14 percent, respectively.
Evidence introduced in the trials showed that paint companies knew as long as 100 years ago that lead was toxic and potentially fatal.
A Sherwin-Williams company newsletter in 1904 reported that lead is "poisonous in a large degree, both for workmen and for the inhabitants of a house." 
By 1937, paint companies held confidential meetings with physicians, who outlined the health affects. "Conference participants discussed a child who had died from lead poisoning, childhood lead poisoning cases involving lead paint in homes, and the difficulty of removing lead from a child's body," Santa Clara County Superior Court Judge James Kleinberg noted in his landmark 2014 ruling that found the three paint companies and their corporate successors liable.
Race also played a factor.
"Aside from the kids that are poisoned (and we still don't know how many there are) it's a serious problem from the viewpoint of adverse publicity," wrote Manfred Bowditch, the health and safety director for the now-shuttered Lead Industries Association, in 1956, in a letter to Felix Wormser, assistant secretary for the U.S. Department of the Interior, which regulates mining.
"The basic solution is to get rid of our slums," he wrote, "but even Uncle Sam can't seem to swing that one. Next in importance is to educate the parents, but most of the cases are in Negro and Puerto Rican families, and how does one tackle that job?"
A state appeals court upheld most of the 2014 ruling, and earlier this year the California Supreme Court rejected the paint companies' appeal. They have until May 15 to appeal to the U.S. Supreme Court.
On Friday, six state lawmakers introduced a package of bills aiming at blunting the paint companies' ballot measure. One, AB 3009, by Assemblyman Bill Quirk, D-Hayward, would add a yet-to-be-computed fee on paint sold in California to pay the costs of servicing the bonds if the measure passes. Others would add more lead paint inspectors and make it clear in the law that homeowners are not liable for public nuisance under the court ruling.
"Our communities have endured enough," Quirk said. "We don't need to pay for the mistakes of the paint industry. It's time to clean up toxic paint."
SOURCE: The Mercury News